This Memory Lane comes from Christoph Huer at the TMSCrich Forum.
17th May 1992 - Tramathon Day
This was my first year at university in Hull. I did not have a car then and travelled to Crich by train, changing at Doncaster, Sheffield and Derby. I remember that due to track work taking place we stood for ages one station before Doncaster and the driver had a look at the published timetable on the platform to inform himself when he could continue. I had been hoping he picked the usual departure time by mistake, not the altered one, which would have allowed me an earlier arrivial and connection at Doncaster but that was not the case. I think it took me roughly five hours to complete the journey!
It was a bright and sunny day, actually a bit too much contrast for either my camera or the slide scanner, as you will see.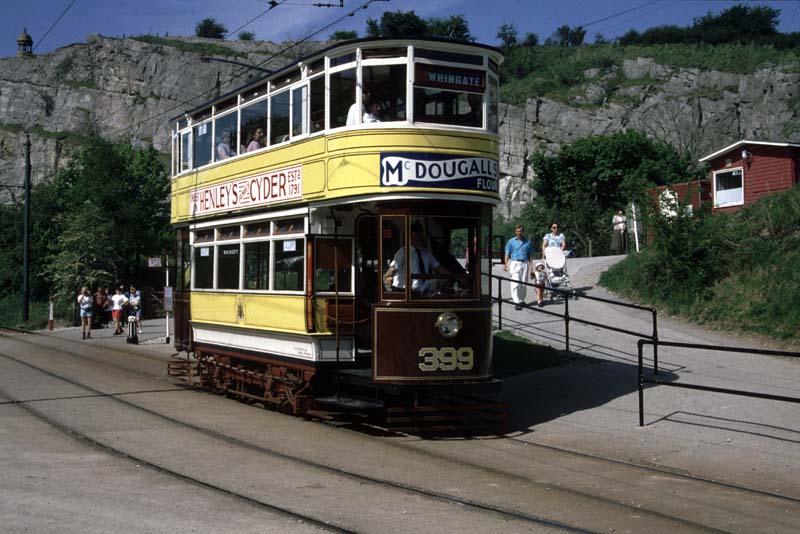 To me the star of the show was Leeds 399, then the most recently restored tramcar in its second full year of operation. The colours were and are distictly different from the usual diet of red and cream. Then I would not have imagined that exactly eleven years and one day later, I would obtain the driving licence for that car!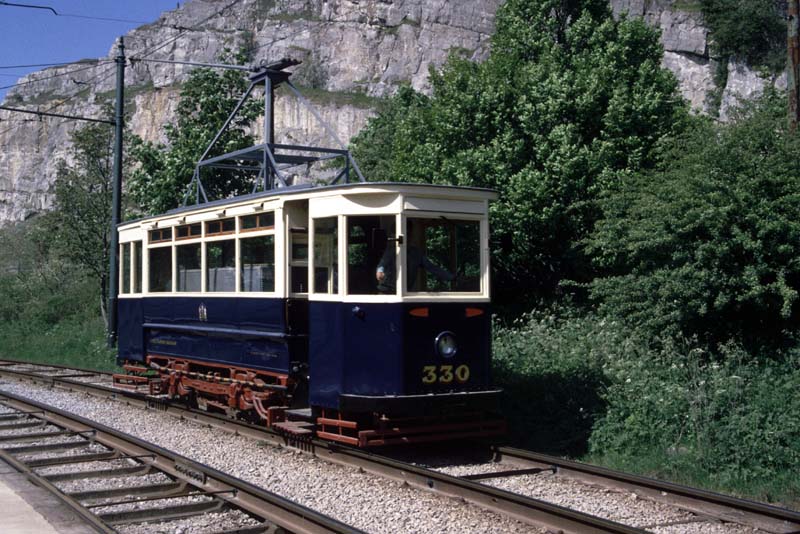 As you would expect on Tramathon the works cars were out, such as Sheffield 330. A few years later I had the pleasure to guard this car on Tramathon. I think I did roughly twenty runs between depot crossover and Wakebridge stub with it.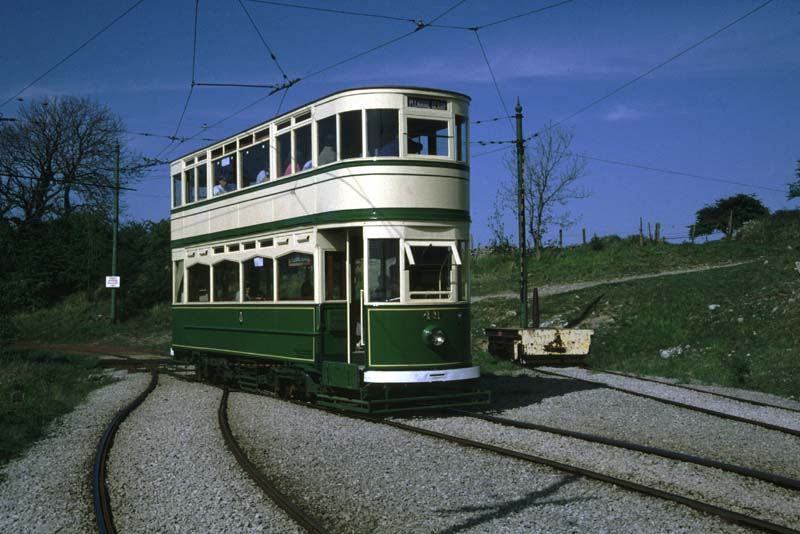 I had ridden up to Glory Mine on either 40 or 399 and was granted permission to alight to take some pictures. Here we see Blackpool 49 in its last year of operation.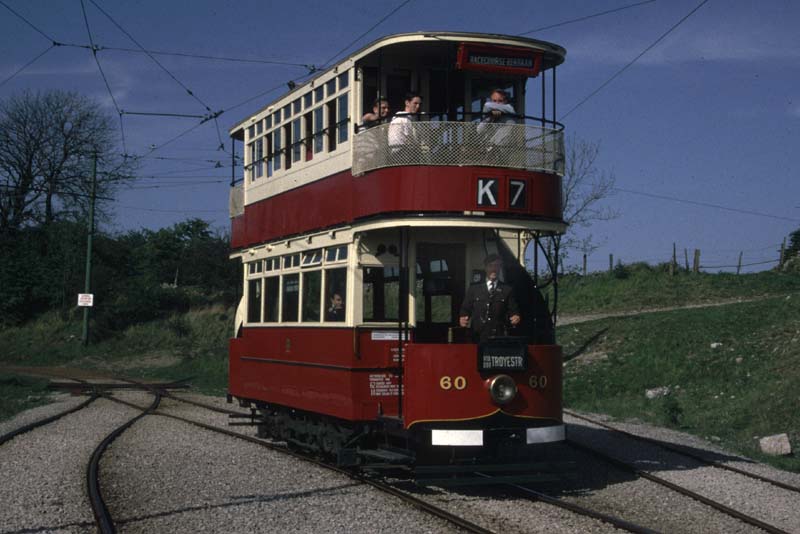 Johannesburg 60.



Blackpool & Fleetwood 2. Looking at the position of the driver, I never quite realised how awkward it is to drive if you are taller than about six foot. I knew Glasgow 22 is for pygmies only but not Rack 2!


Newcastle 102. It was paired with Southampton 45 and the driver had just gotten on after collecting the yellow staff.

From the pictures I believe I travelled back on Glasgow 1282 and had a look into the Exhibition Hall. The floor had been finished by then but the Edwardian Trade Exhibition had not yet been constructed, so it was just a depot.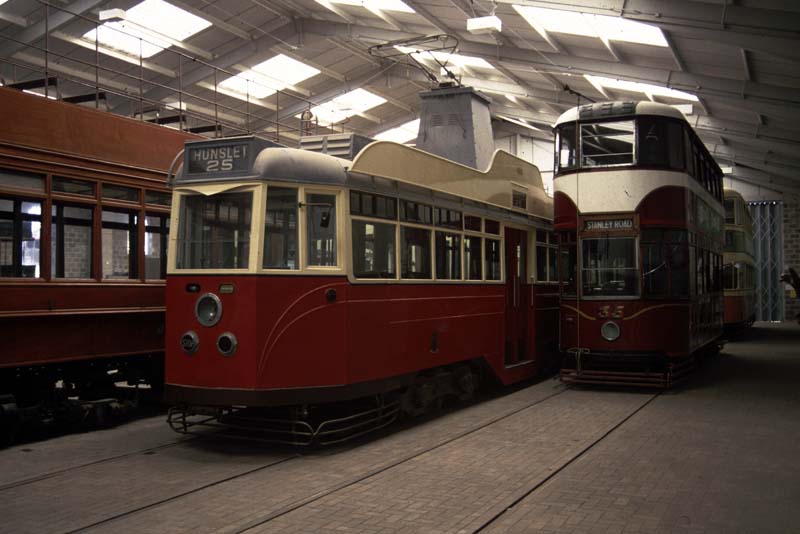 Leeds 600 and Edinburgh 35 with Hill of Howth 10 and Glasgow 1297 in the background. Who would have imagined that 1297 would return to traffic without a full restoration?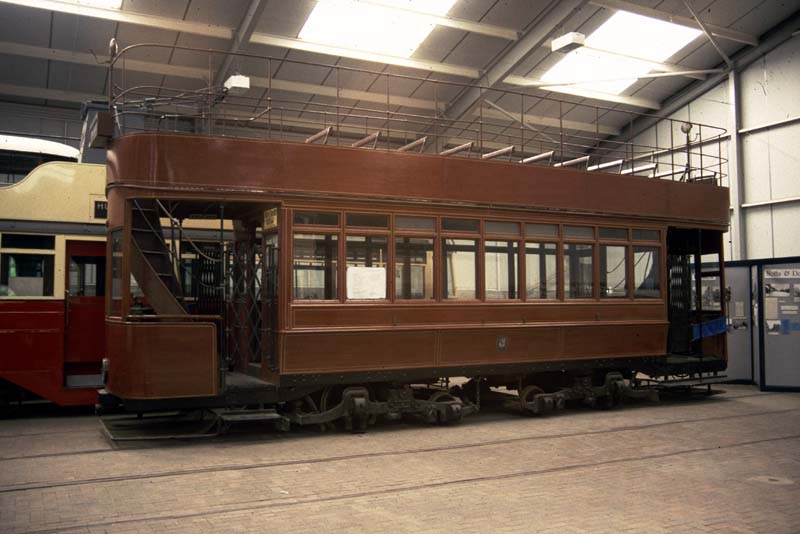 Hill of Howth 10. Looking at the picture I realised that it does not carry a trolleypole of trolley mast. Are they still missing? I wonder, why that car is not in the operating fleet. If I remember correctly it came back from Blackpool in full working order. - Submission from BG7 - These are still missing. I assume they would have been removed for the journey back from Blackpool.


And finally, the steam loco. The walls of the building still look unfinished.

---
--Submitted by BG7 on with permission of Christoph.
--Last change 12:50, 9 April 2008 (UTC)
Ad blocker interference detected!
Wikia is a free-to-use site that makes money from advertising. We have a modified experience for viewers using ad blockers

Wikia is not accessible if you've made further modifications. Remove the custom ad blocker rule(s) and the page will load as expected.